Symptom:
When viewing your email signature on a mobile phone, it appears to be small and squashed looking.
Solution:
You need to adjust your email signature width in the Layout Tab so that you can achieve the best size for mobile devices. Try to aim for between 300-500px in width for optimal mobile compatibility.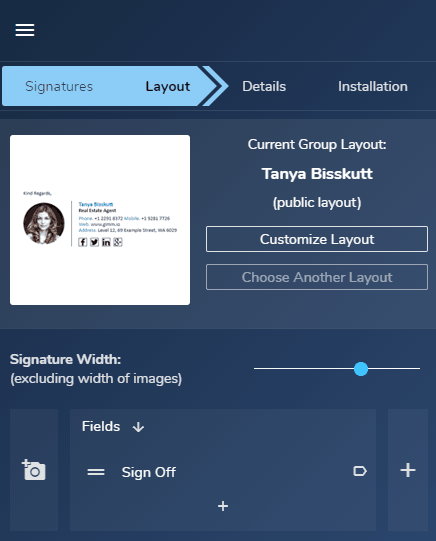 Cause:
The signature will look smaller if its wider than the screen size of the mobile device. For example, if the email signature is 700px, the mobile device will shrink it so it fits on the screen, and this is why it may look smaller.