Symptom:
When you're creating your email signature, you notice that the logo/profile picture or any images in your signature preview (on the right) seem a bit blurry.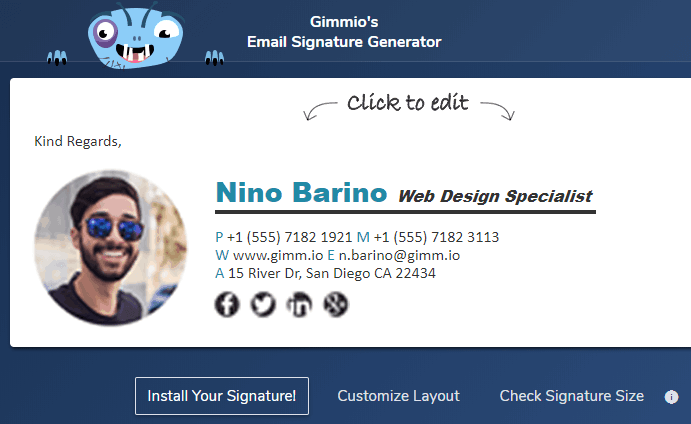 Solution:
There are usually 2 reasons this might happen:
Your browser has been zoomed in. Make sure your browser's zoom setting is set to 100%. If you aren't sure how, read this article.
Your operating system has scaling set to anything other than 100%.

Take a look here how to change the scaling back to 100%: https://blog.gimm.io/how-to-fix-blurry-pixelated-or-fuzzy-email-signature-images/
A lot of modern laptops have scaling set up by default on the operating system.
Cause:
When your browser is zoomed in or the scaling in your operating system is set high, the webpage elements will zoom in correctly (because they are dynamic). However, any static images that are on the webpage (such as logos and profile pictures) will be stretched. Because static images only have a set number of pixels, and after some stretching, they start to look blurry.