Symptom:
When viewing your email signature on your mobile phone, the logos and other images appear to be blurry.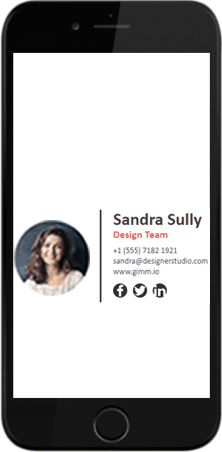 Solution:
Upload an image which has a higher resolution than the current one (at least double the resolution) and then scale it down to the desired size. This way when you view the signature on a high-resolution screen, the original high-resolution image will be used, rather than the scaled down version.
Cause:
This happens because smartphones scale everything up on the screen in the same way as zooming in on a web browser. The image isn't actually less clear, but it looks less clear in comparison to the upscaled text around it. Upscaling images works differently to upscaling text because text is vector based which increases in quality as its scaled, whereas images are rasterized.